Link:Map 0f Singing sands in the world|
---
New information of singing sand from "superman" in Chile
Mail 1 Sat, 24 Nov 2001
dear Master... I am Chilean and inform you that in my country several places exist where the sand produces sounds, they are for the north tarapaca (that you put low by copiapo) , antofagasta in the dunes of jaron and cerro Bramador in Copiapo city (my city, that you confused with tarapaca i your map sand) in order to see but data about the dunes from here like the medanoso hill 100 percent sand and of great height 1500 meters altitude aprox. sees you photos of this dune and another together with my favorite sport. the sandboard.
www.arenal.cl
http://www3.calle.com/info.cgi?lat=-27.3000&long=-69.8167&name=Medanoso%2c%20Cerro&cty=Chile&alt=7296
greetings
Reply Sun,25,Nov.2001
To Mr. "superman"
1. Thank you for your mail concerning singing sands in Chile,which point out my confusion. I could ascertained it by map, I corrected the map of my web site. My knowledge for places of the sounds producing sand in your country is from a book of Charles Robert Darwin's Naturalist's Voyage in the Beagle(1906). Your information is very precious one. At present.existence itself of the sands is rare case in the world. I am pleased with your word "I am fanatic of the sand".
In Japan, we have a official group of the natural conservation of the sand.The group is all over the country, consisted by the top of the self-governing body.
The group have a national conference every year. Existence itself of the sands is a symbol of clean environment.
2. I am regrettable to get some knowledge from your site. I want some advice to me , how I can get the detail data.
Mail 2
Wed, 28 Nov 2001
greetings from copiapo - chile I send photos of several dunes ofcopiapo, chile

Hello again, I here send you pictures of one of the biggest dunes that exist, it is called "el medanoso" and it measure 2223 meters of altitude, it is a mountain of sand. if I find but information about sand or dunes will send you it. They could see images and but information in the following URL address

<http://www.arenal.cl>http://www.arenal.cl
http://plata.uda.cl/minas/apuntes/geologia/museovirtual/0113bgeo.htm
greetings

P.D.: excuse for my English , i am no speak english.. i use a translator of language spanish-english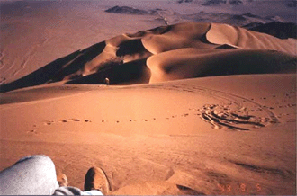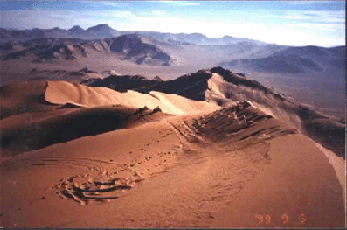 Photo 2. Photo of "Cerro el Medanoso" , perhaps
Photo 5 another photo of the summit of the "medanoso"

I send you a photo of my friend "digiacomo dias" the world champion of jump (big air ...acrobatic jump) of brazil... he is in copiapo now by the championship of sandboard of copiapo city.

Cristian araya c.
Copiapo, chile