Visit:
Badain-jaram desert
---
Singing Beaches in Japan before 50 years
(A Japanese Maxim: After parents die, we all wish to do the best for them. )

---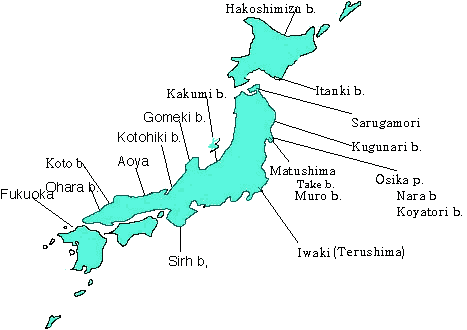 ---

In the past, many beaches in Japan were well-known as singing beaches. However, within the last 50 years most of these beaches have lost their singing properties; either the beaches themselves have been destroyed by construction work, or the sand has been affected by sea water pollution. This is common throughout the world, especially in the advanced countries. If sea-water is contaminated by soil, dust, oil, detergent, or other miscellaneous materials, the sands stop singing. In other words, the sound-producing property of singing sand on the beach shows the purity of the sea-water.